WHY BIBLE COLLEGE SA
There are many reasons to study at Bible College SA, including our:
Exclusive focus on biblical formation for Christian service
High value on learning in community
Unashamed and unambiguous orthodox evangelical convictions
Faith-to-faith teaching
Focus on personal formation
Pastor-teacher faculty
Academic rigour Commitment to rigorous academic scholarship and research
Contextualised South Australian training
Interdenominational commitment
Full-time and part-time study options
Day and evening classes
FEE-HELP and Austudy approved courses – Credit and audit options
Cross-institutional crediting
---
OUR COURSES
UNDERGRADUATE AND GRADUATE
As an Affiliated College of the Australian College of Theology, Bible College SA is approved to deliver the following courses of the ACT.
We offer the academic awards of the Australian College of Theology, Australia's oldest and largest provider of theological education.
All of our undergraduate and graduate courses are built around a core of classes in Bible, theology and ministry. Students can choose from a range of subjects including biblical Hebrew and Greek, Old Testament and New Testament overview and exegesis, Systematic Theology, Church History, Preaching, Evangelism, and more.
Predominantly we offer all units in attendance mode, with selected units available in intensive or directed study contract mode.
Our primary offerings at the undergraduate and graduate levels are:
In addition to our formal ACT accredited program, we also offer a Bible College SA Ministry Formation Certificate which is free for all students who are enrolled in a course with us. This unit that has been designed to equip current students in practical ways and is complementary to the coursework units. It runs over a three year cycle and focuses on personal character formation and practical equipping for ministry.
Character Formation
Practical Equipping
Year A

Godly Households
Prayer
Growing New Leaders
Other Faiths
Church Planting
Children's Ministry
Year B
Holiness
Suffering
Sexuality
How to Run a Ministry
Dealing with Grief
The Missionary Mindset
Year C

Personal Maturity
Setting Priorities
Understanding Culture
Denominational Distinctives
Finances
Self Care in Ministry


For graduates those who have appropriate theological awards—including those now working in vocational Christian ministry—we offer several options for continuing study. The appropriate programs of study are MTS, MTh and Phd.
Students wishing to pursue research degrees need to ensure they have met the appropriate pathways to HDR. Please get in touch with the registrar in order to work out the appropriate HDR pathway as it is unique to each student.
Based on your HDR path evaluation students can undertake either a Master of Theology, or a PhD under supervision from either the Bible College SA faculty, or our significant network of national and international scholars. These programs are tailored to individuals.
If you would like to discuss the possibilities, please contact our Academic Administrator, Dr Chris Seglenieks on 08 8291 8188 or seglenieks@biblecollege.sa.edu.au

FEES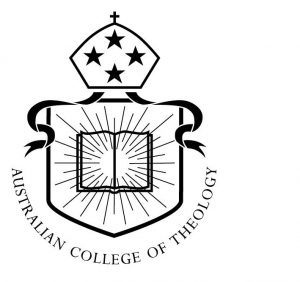 Bible College SA is an Affiliated College of the Australian College of Theology (ACT).
The tuition fees are set by ACT on an annual basis. More information about tuition fees available at: https://www.actheology.edu.au/tuition-fees
The cost of individual subjects depends on the credit points for the subject. Most subjects are currently 12 credit points. Fees are adjusted each year and are not set for the duration of the qualification. As a guide, the normal full-time loading is four units per semester or eight units for the year.
We do not offer scholarships at Bible College SA.

FEE-HELP
Bible College SA students may have access to financial help from the Commonwealth Government to help pay their tuition fees.
FEE-HELP provides students with a loan of up to $108,232 in 2021 (indexed each year) over their lifetime towards their tuition fees. The fees are paid by the Government to the ACT (the Higher Education Provider). The student may make voluntary repayments at any time. The student must start repaying the debt when their taxable income reaches $46,620 (2020-21 tax year).
To be eligible for FEE-HELP a student must:
be an Australian citizen or the holder of a permanent humanitarian visa or the holder of a permanent visa who is undertaking bridging study for overseas-trained professionals. If you fall into the last two categories you must also be resident in Australia for the duration of the unit;
have completed Bible College's application and enrolment procedures by the appropriate deadline;
have completed the eCAF (electronic Commonwealth Assistance Form) through the ACT's Education Management System (PARADIGM) on or before the appropriate census date.
The eCAF will be initiated by the Registrar at Bible College SA once you are enrolled in a course
There is usually a 25% loan fee each time a loan is taken out for undergraduate units of study, such as the diploma and bachelor degrees. From January 2022 the rate of this fee will decrease to 20%. There is no loan fee for units of study in a post/graduate course, such as the Graduate Diploma, Master of Divinity, and research courses.
For further information on FEE-HELP, including any proposed changes, visit the government website: www.studyassist.gov.au or the ACT website: www.actheology.edu.au
Please contact our Academic Administrator if you have any questions.
---
APPLY
At Bible College SA we have two student intakes every year. The first semester starts early February and the second semester starts late July.

Further information on the ACT's enrolment policy can be found here.
Information about course rationale, course structure, course rules, admission requirements and more is available in the ACT Coursework handbook here.
You can download our College Handbook here.
For Australian applicants, once we have received your application, we will be in touch to arrange an interview and contact your referees. We will then be in touch to advise you the status of your application.
Your application requires 3-4 weeks of processing time.
Please complete the application form as soon as possible for us to be able to process the application. To find out more about studying at Bible College SA, contact our Academic Administrator, Dr Chris Seglenieks on 08 8291 8188 or seglenieks@biblecollege.sa.edu.au
Applications for Semester 1, 2024 close Friday January 12, and Semester 2, 2024 close Friday June 28, 2024.
---
STUDENT LINKS
Particular student resources are only accessible to enrolled students and require a student login and password.